Events Calendar
Keep up to date on local events in your community and submit your events below!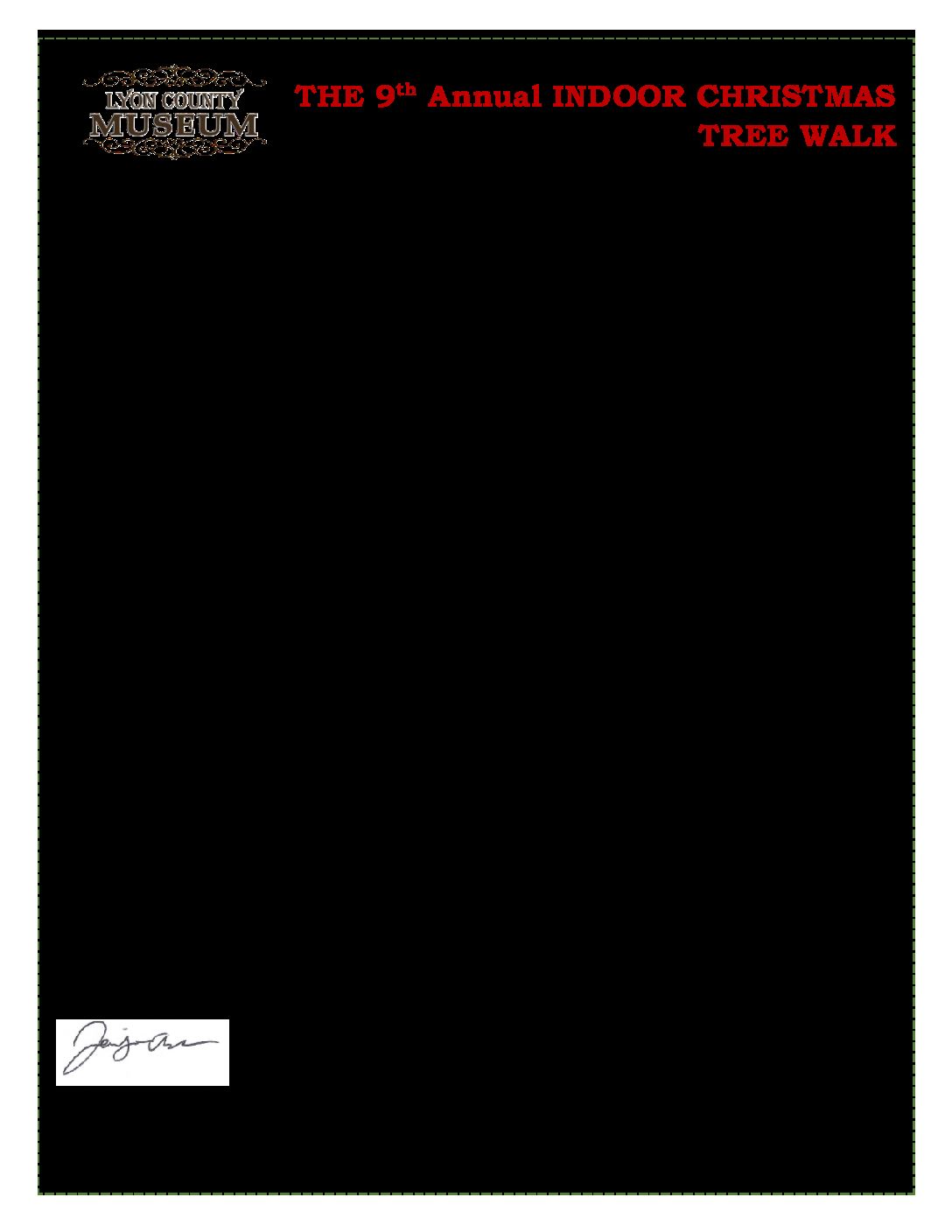 The Lyon County Museum, 301 W Lyon Street, Marshall is seeking entries for the 9th Annual Indoor Christmas Tree Walk. Opening on Saturday, November 20 and running through New Year's Eve. Here is your chance to contribute your creativity and decorate a tree to be viewed by visitors over the holidays.  We encourage you to be as creative as you can be, and to share your story with your decorated tree.  We have a number of 6ft and over artificial trees available on a first come basis.  Or, you may choose to bring your own artificial tree of any size. Visitors [...]
The Lyon County Historical Society is selling quilt raffle tickets at the Lyon County Museum, 301 W Lyon St, Marshall.  Tickets are $5.00 each for the chance to win one Civil War reproduction quilt.  The quilt was made and donated by Irene Hudspeth and is on display in the museum's front entry.  The drawing is Monday, December 13.  Proceeds from ticket sales will benefit the District 80 Westerheim Township one-room schoolhouse located at the Lyon County Fairgrounds.  For more information: 507-537-6580
The Dance Team will showcase all of their competition routines, a special "fun" dance, as well as performances from several Just for Kix teams. Meet the Marshall Tiger Dance Team members after the show and get autographs. Seniors and their parents will also be recognized. Doors open at 6:30 and the show starts at 7:00pm. Admission is a donation of food or money to the Marshall Food Pantry
Submit your events here!  Events will be posted to our Community Calendar after being approved by our webmaster.