Events Calendar
Keep up to date on local events in your community and submit your events below!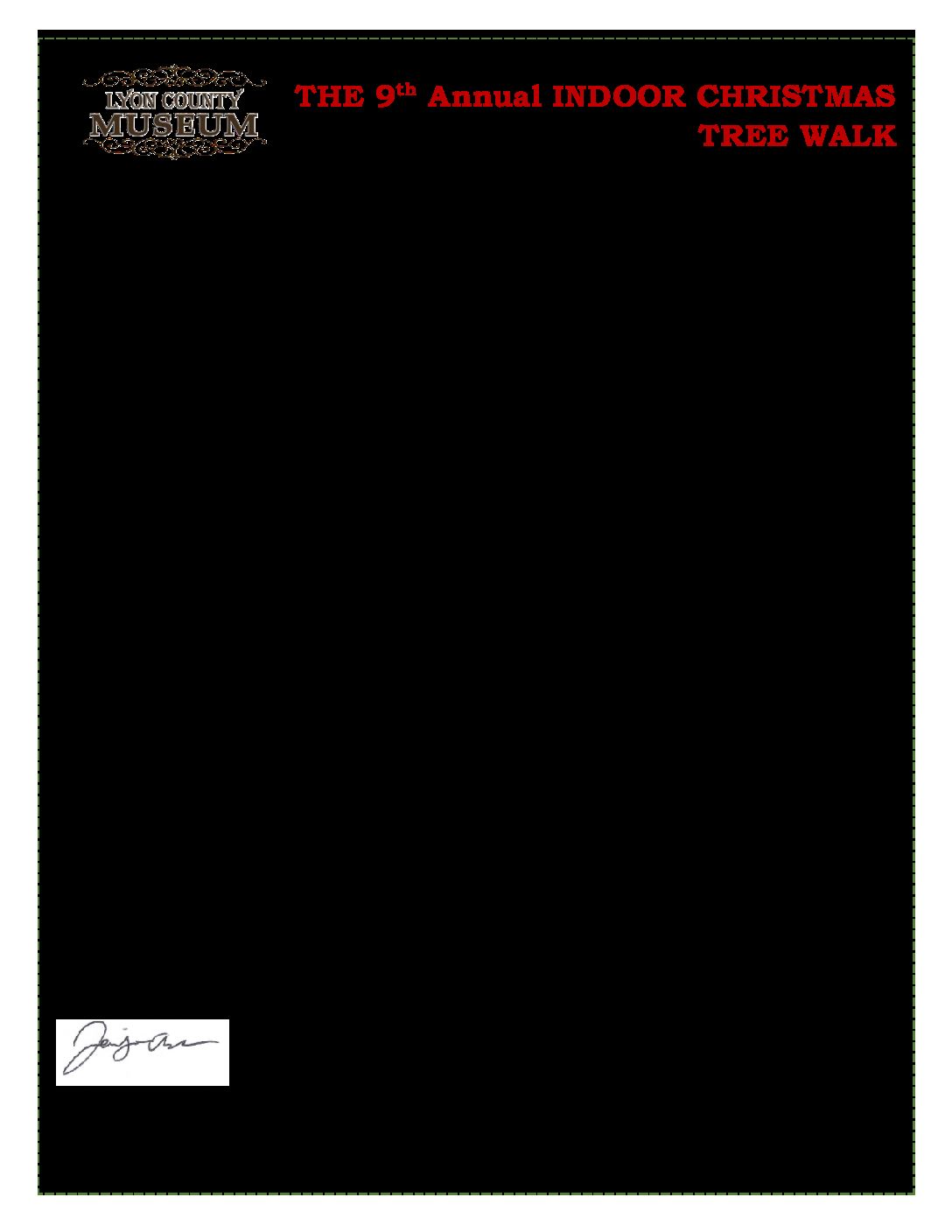 The Lyon County Museum, 301 W Lyon Street, Marshall is seeking entries for the 9th Annual Indoor Christmas Tree Walk. Opening on Saturday, November 20 and running through New Year's Eve. Here is your chance to contribute your creativity and decorate a tree to be viewed by visitors over the holidays.  We encourage you to be as creative as you can be, and to share your story with your decorated tree.  We have a number of 6ft and over artificial trees available on a first come basis.  Or, you may choose to bring your own artificial tree of any size. Visitors [...]
Submit your events here!  Events will be posted to our Community Calendar after being approved by our webmaster.